Rhwydwaith Celfyddydau & Addysg : Gogledd Cymru
Arts & Education Network : North Wales
Dyma ein gofod dros dro tra'n bod yn datblygu ein gwefan. Diolch am eich amynedd. Tanysgrifiwch i dderbyn y newyddion diweddaraf.
This is our temporary online space while we're creating our website. Thanks for your patience. Subscribe to receive the latest news.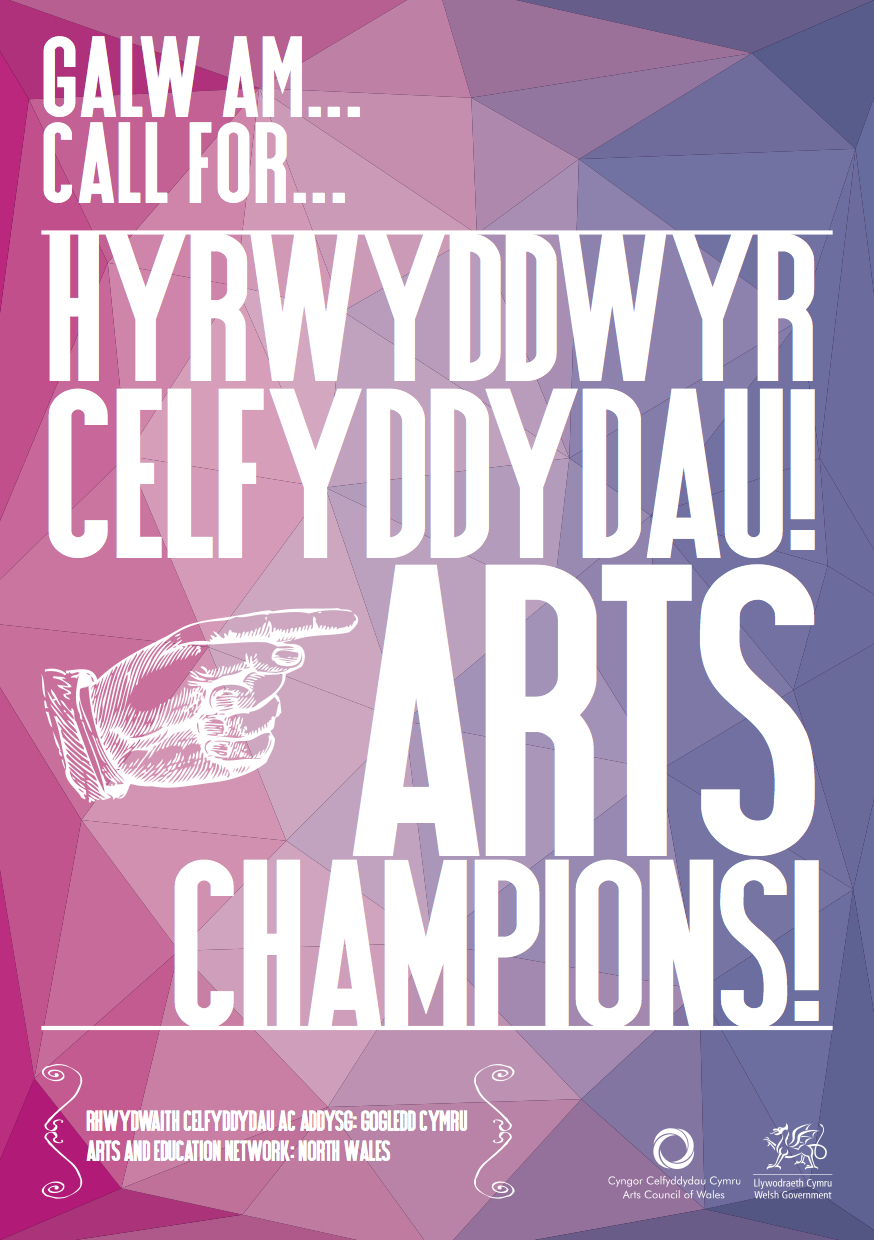 Hyrwyddwyr Celfyddydau Lleol
Mae Rhwydwaith Celfyddydau ac Addysg Gogledd Cymru yn chwilio am 12 o Hyrwyddwyr Celfyddydau Lleol ar gyfer y Rhwydwaith rhanbarthol newydd mewn partneriaeth â Llywodraeth Cymru a Chyngor Celfyddydau Cymru fel rhan o'r Cynllun Dysgu Creadigol.
Gwybodaeth pellach a sut i wneud cais yma
———————–
Local Arts Champion
Arts and Education Network North Wales is seeking 12 Arts Champions for the new regional Network in partnership with The Welsh Government and Arts Council Wales as part of the Creative Learning Plan.
I dderbyn y gwybodaeth a newyddion ddiweddaraf:
For the latest information & news: