Until we deliver our next project.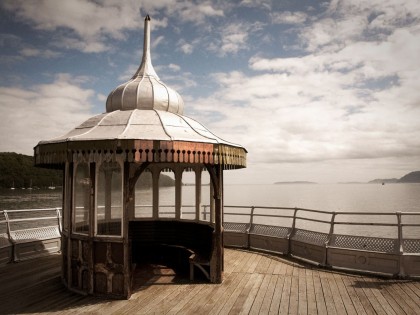 Jenna Burchell's Songsmith 'aural ballads' will be available online following exhibition close.
Testimonials
"[Datrys] have consistently delivered our objectives on schedule and budget, with a gratifying level of professionalism and commitment... They are professional, experienced project managers who get to grips with a project's aims and objectives from the outset."
bloc: Creative Technology Wales
Dr. Emma Posey - Chair
"Datrys were brought in at a late stage to kick-start this EU funded project which was behind schedule and en route to failure.... their high standards, commitment and flexibility has added real value to the project. I am happy to recommend Datrys to you."
Conwy County Borough Council
Ann Lloyd Williams, Head of Department: Rural Community Development, Conwy County Borough Council
Datrys have enabled Flintshire County Council to complete Public Art projects we would otherwise not have been able to achieve...They have delivered the projects' aims with professionalism, quality focus and value for money. We are highly satisfied clients of Datrys and recommend them to you."
Flintshire County Council
Gwenno Jones, Arts, Culture and Events Manager
"Datrys have brought consistently high levels of creativity, energy, passion and professionalism to the work we've completed in partnership and to this end I would recommend them unreservedly. Their spirit, humour and warmth as individuals and as an organisation is the icing on the cake and I very much look forward to continuing to work in partnership with them in the future."
RSPB
Carolyn Robertson, Project Manager - Giving Nature a Home in Cardiff
"Would you please pass on to the team my congratulations on a really excellently managed event... I really hope we can do more work with you in the future."
Wales Arts International
Harry McIver, Head of Projects